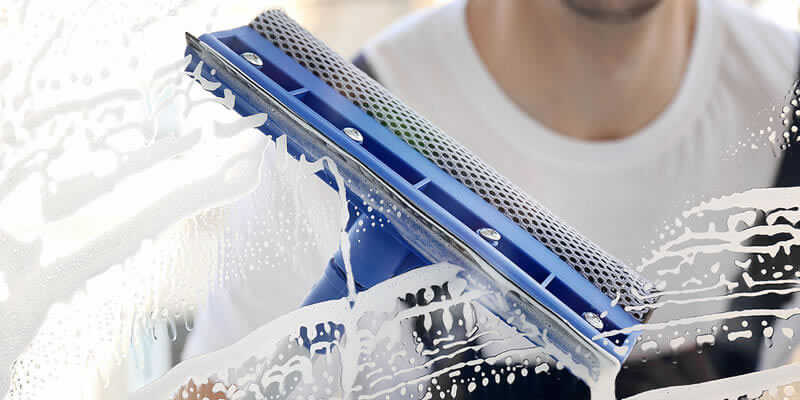 Window Cleaning Services
Cleaning your windows is one of those cleaning tasks that many people don't really give much thought but when done properly it can make a dramatic difference in the appearance of your home or building.  When your windows are so clean they don't even look like there is glass there you know it's been done right!
Why Hire A Professional To Clean Your Windows?
You just don't have the time to do it yourself?
Do you have large windows that are difficult or unsafe for you to reach?
Do you have an event or party coming up and you want your home or building clean?
If you're looking for a reliable, and insured residential or commercial window cleaning company, look no further.  Copper Mountain Painting is an exterior cleaning company based out of Princeton BC and Okanagan-Similkameen area of BC.  We can clean windows on all types of buildings.  We use a water fed pole window cleaning system that can feed pure, clean water up our cleaning pole and onto your windows or solar panels.  Using a scrub brush and pure water we can offer a "spot free" window cleaning.
Window Cleaning Services We Offer:
Cleaning hard-to-reach exterior windows
Cleaning skylights
Cleaning interior windows
Cleaning glass patio doors
We have the experience and expertise to bring premium window washing service to our customers at very affordable prices. Whether you're tackling spring cleaning, preparing for the holidays, or just tired of looking through dirty windows, we can help!  You can trust us to keep your scheduled appointment, stand behind our work, and provide you the best value in window cleaning. Our professional, window cleaners will only leave behind incredibly clean windows.
When you find something good, you often want to share it. That's been our experience. That's why our existing customers are one of our biggest referral sources. Let Copper Mountain be the clear choice for all your window cleaning!
If you'd like to schedule an estimate to clean the windows in your home or building give us a call (250) 295-5925 or fill out our online contact form and we'll get right back to you.