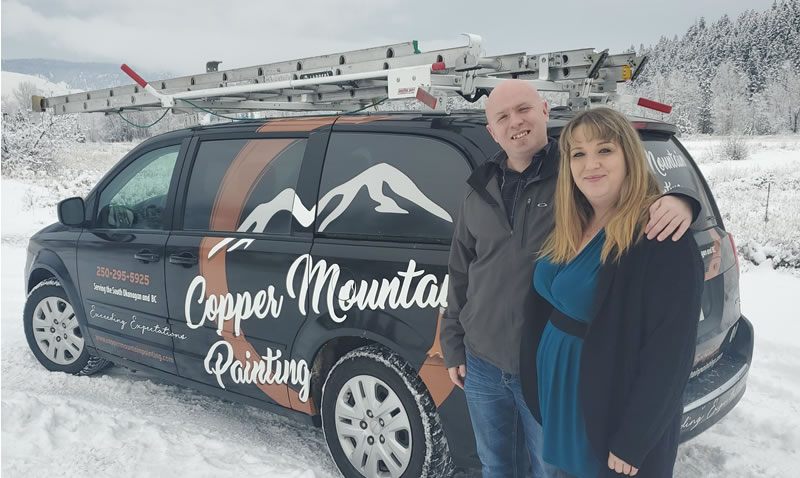 Formed in 2018 Copper Mountain Painting is a young energetic company full of skill and passion for the trade. Founders Nikolas Hafstein and Lisa Machon have over 20 years experience in the coating industry.
Nikolas is a journeyman red seal painter and has been painting since he was 15 years old starting out working for a small log cabin restoration company and later moving into the industrial side of the the business.Nikolas has been on such projects as Suncor East Tank Farm Expansion, Shell Scottford Maintenance contract, Strathcona Refinery Maintenance Contract and many different sized residential and commercial jobs.
Lisa's background is commercial deck coatings with such projects under her belt as Cressy Devlopments M3 project and the impressive Telus building downtown Vancouver. Copper Mountain Painting was built out of the belief that we could provide better value for our customers than was currently available on the market while at the same time making the world a more beautiful place. We go out of our way to use the most environmentally friendly products, recycle everything that we can and do everything we can to be good stewards of the environment. If you need help with your next project or have any question call for a free no pressure consultation.