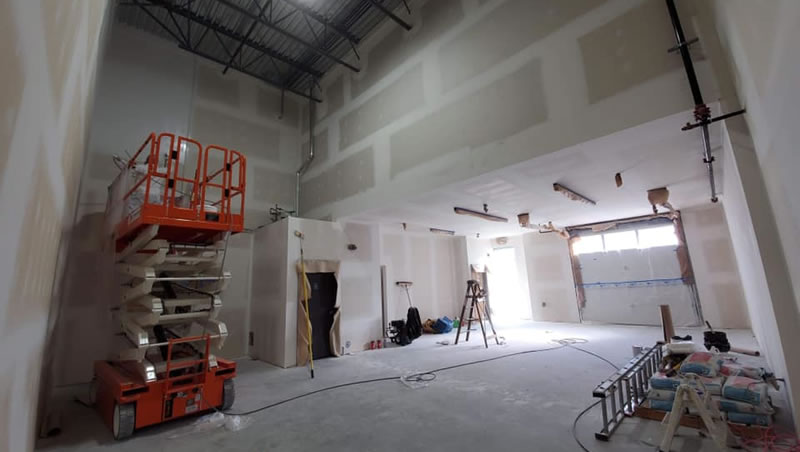 New Construction Painting Services
Are you in the process of building a new home?  Are you a home builder looking for a good, reliable, painting contractor to paint and finish your new builds?  Copper Mountain Painting can help your home(s) stand out from the rest.  With beautiful looking paint inside and outside of your home it will leave an excellent first impression on the new owners or potential buyers.
We can work closely with general contractors and home builders.
We work quickly and minimize mess and hassles.
We strive for high-quality finishes every time.
Our beautiful work will help you increase customer satisfaction.
Copper Mountain Painting is a full service painting contractor based out of Princeton, BC and serving the South Okanagan.  With over 20 years of combined experience in the painting and coating industry you can feel confident that you're hiring a team of proven professionals.  We specialize in painting the interiors and exteriors of new home builds, shops, garages, and other new construction out-buildings.
Why Choose Copper Mountain Painting To Paint Your New Home?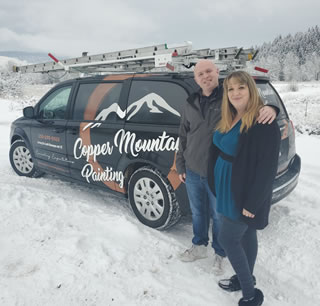 When you choose Copper Mountain Painting to paint your new construction home or building you're partnering with a team of professional painters with decades of combined painting experience.   Both of us (Nikolas and Lisa) have over 20 years combined experience in the painting and coating industry.
We have a solid track record of happy and satisfied customers, many of them calling on us again and again for their painting needs and also referring us to their friends and family.  It's through the quality of our work that our business continues to grow.
Owners (Nikolas Hastein and Lisa Machon) are present on every project and take great pride in the work that Copper Mountain Painting completes in our customers homes.  We care about your painting project and we want to make sure we do the best job we possibly can.  We provide unbeatable value, we keep your property spotless, our pricing is fair, and the quality of our finished painting work is unmatched.
If you'd like to schedule an estimate to paint your new construction project then give us a call (250) 295-5925 or fill out our online contact form and we'll get right back you.